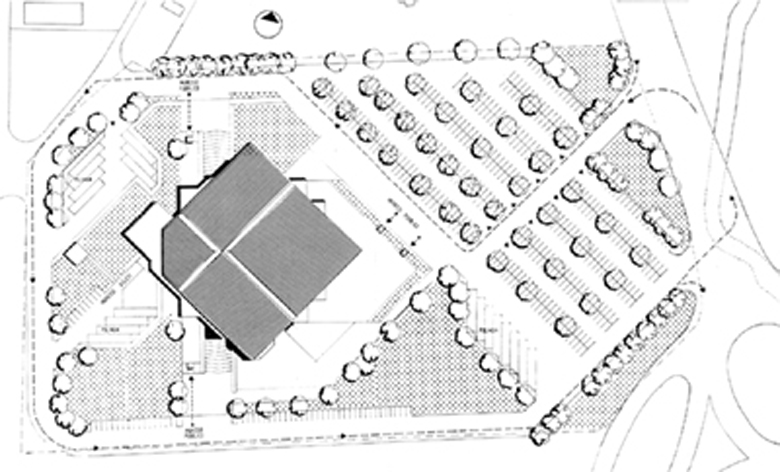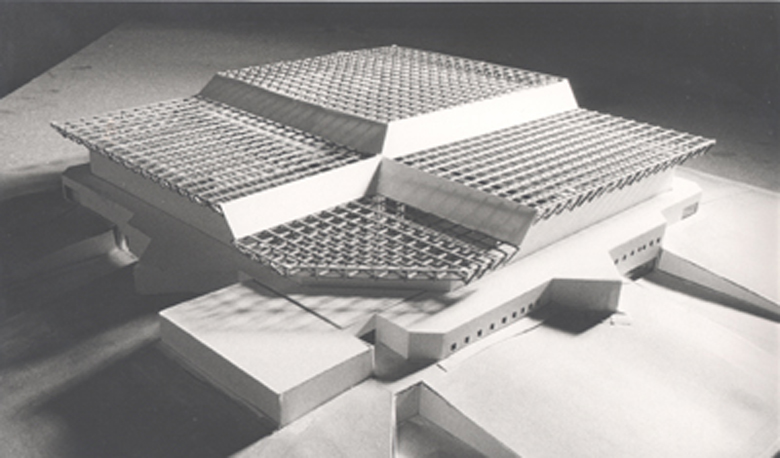 Multi-Purpose Sport Center
Gallarate (VA)
Structures: ing. Lorenzo Jurina
Seats = 4.500
Volume = 56.300 m3
Area = 6.990 m2
The seats distribution is based on an amphitheater.
The basic box is slid along the diagonals and the field is not placed in the center, so as to have the most seats with a good visual perspective of the game.
The shift of the field also allows for a better flexibility of use of the building.
Starting from the base configuration, you can obtain several layouts: for instance it's possible to pack the seats of a sector to create a stage (for concerts or shows), or to obtain spaces for exhibitions or fairs.
The playing field and the locker rooms are 1,60m below the ground-line. The public entrances are, instead, 2m above. Thanks to this solution it's possible to build short flights of stairs leading to the galleries, speeding up the flow of the visitors.
The hall is covered by a truss structure divided in four sectors, in order to reduce spans, weights and costs. This structure allows also the housing of pipes, camera tracks and other equipment.