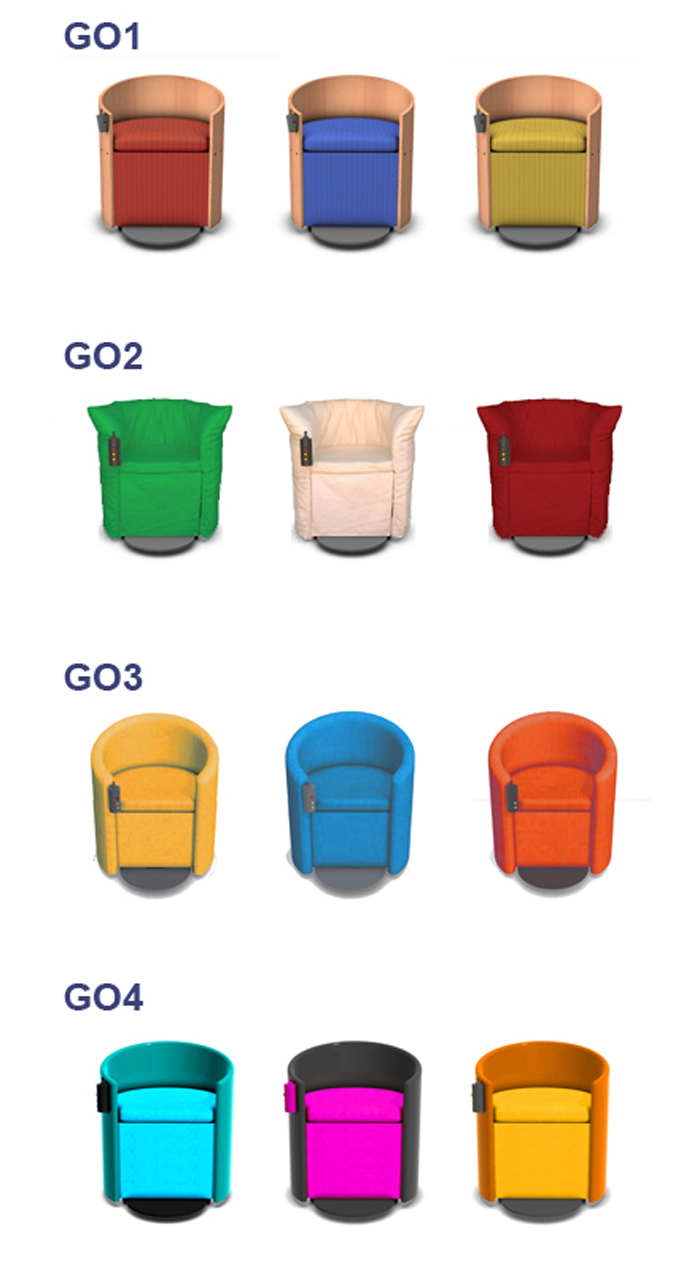 www.poltroncinamotorizzata.it
"GO" is a new concept seating that combine refined design and freedom of movement.
"GO" seating has been conceived to be an useful tool for people that want to visit museums and exhibitions in total comfort, without effort.
From the tired tourist that will be able to rest while enjoying exhibitions, to the elderly that don't want to forgo any hall because of weariness.
That has been the starting idea, but its usefulness can be extended to several internal settings:
private houses
retirement houses
social communities
malls
airports
fairs
as long as there are big spaces usually covered by foot, often with heavy bags.
At home it could be an useful occasional aid in case of simple fragility, a comfortable backup to avoid traditional and off-putting wheelchairs.
"Go" has a comfortable seat, it's compact and suitable for small spaces; being only 65cm x 52 cm and 75cm high, it can go through rooms and elevator's doors.
Thanks to a high technology engine "GO" seating is completely silent. Its speed is low, like that of a walking person.
A controlled retractile half-round footrest can be draw during the movement. All the seating commands are collected in a small and easy to use ergonomic joystick
"GO" has an operating time of 12 hours and the batteries are rechargeable through a simple power cable.
The seating is designed in four variants of the basic model:
GO1 - with bended plywood body
GO2 - With informal removable cover
GO3 - with fixed padding and removable cover
GO4 - with thermoformed body