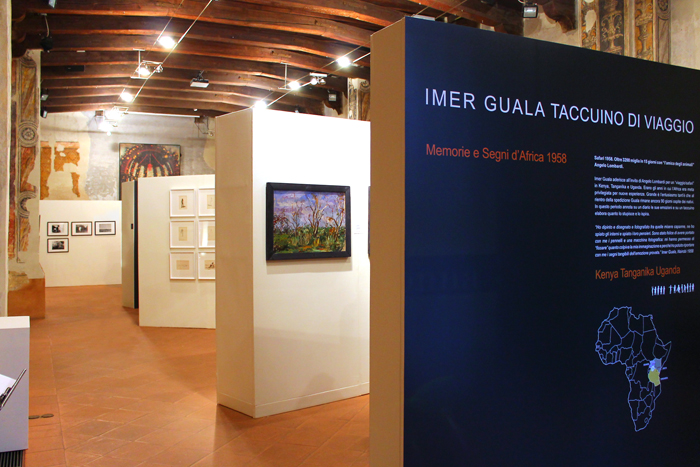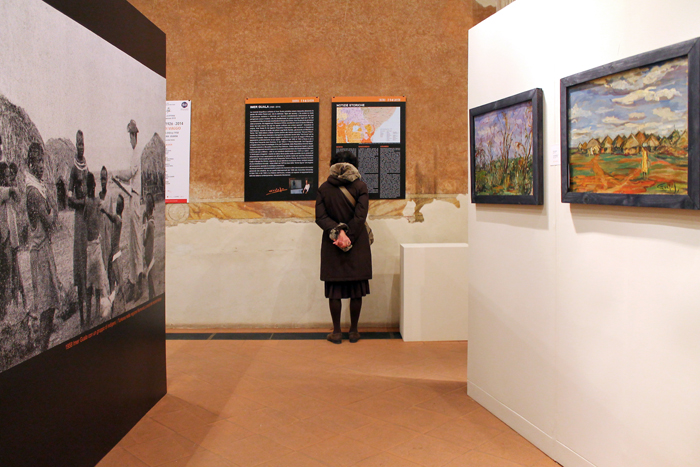 EXHIBITION "IMER GUALA - Taccuino di Viaggio
Kenya Tanganika Uganda 1958"
Mantova - Former church "Madonna della Vittoria"
dec 2017 / jan 2018
Curators: Elisabetta Bodrito Guala, Giulietta Gaiotti, Marco Zerbola
The reorganization of Imer Guala's archives led to the discovery of a journal detailing his trip through Kenya, Tanganika and Uganda in 1958. It includes daily impressions, accompanied by photographs, paintings and basic incisive sketches. It's a "Dialogue", made of pencils, brushes and matter.
The resulting exhibition is thus conceived as a "journey". The rectangular area is divided with panels placed diagonally, to create an itinerary and a developing tale.
---
For further information about the artist: www.imerguala.com