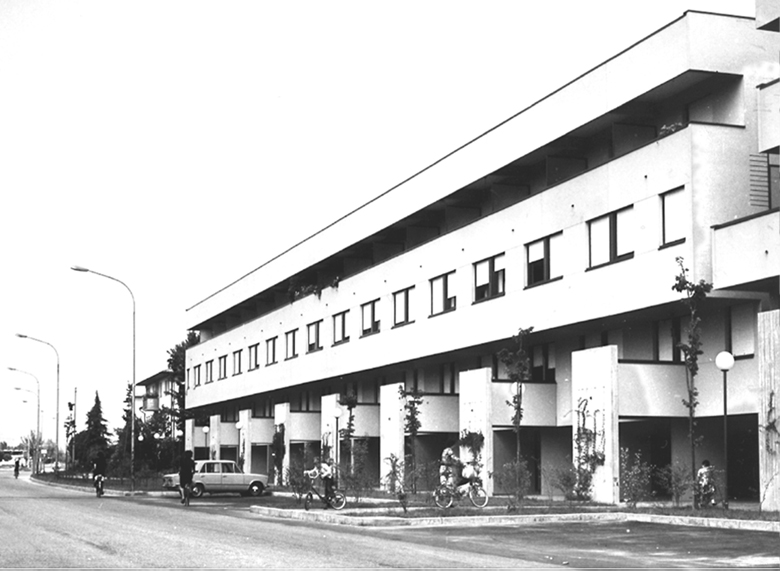 Council houses
Mirano (VE)
Competitive bid - 1st place
End of construction: 1978.
Project featured in "Ottagono" n°56.
The building has been completely prefabricated, associating the "tunnel" system with pre-made facade panels.
The Town Planning Scheme provided for a simple parallelepiped with a given number of flats. The design focused on transforming this strict volume, adding variations to reach the near disappearance of the original box.
The exterior pace is made up of indentations, which generate shadows and cut building's edges, and repetitive added volumes (stairs, terraces...),
The main features of the building are: the long walkway, the stairs on the sides, the junctions of the pathways and the eccentric transverse split.
Inside the building you can find different typologies: apartments with balcony access, terraced apartments, duplex or simplex, all connected by common pathways in order to facilitate social relationships