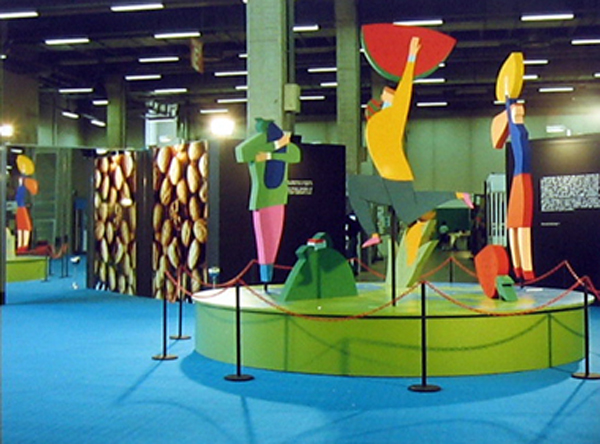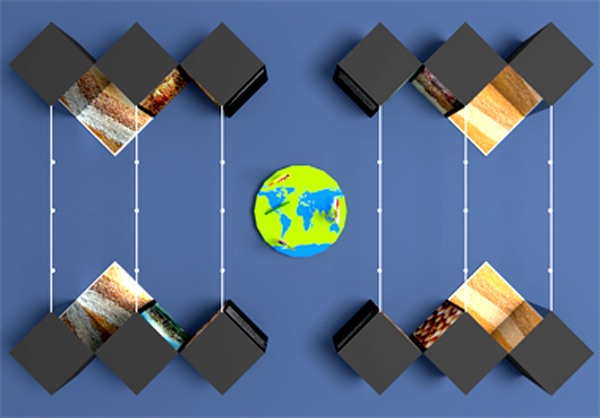 BIOLOGICAL AGRICULTURE PAVILION FOR THE MINISTRY OF AGRICULTURE
LAUNCH OF "SANA" EXPO
Bologna Fair 1989
It's the inaugural pavilion of the SANA fair. This is the international exhibition of organic and natural products, which takes place every year in Bologna
The pavilion is like a stage that can be explored by the public. Poster photographs placed on the "curtains" depict the Italian organic food production.
At the center, on a rotating platform, three silhouettes represent countryside characters. They are accompanied by a soundtrack of farmer's songs and animal sounds created for the occasion by the songwriter Azio Corghi.
Cases containing different agricoltural products are situated at the main entrances of the pavilion.