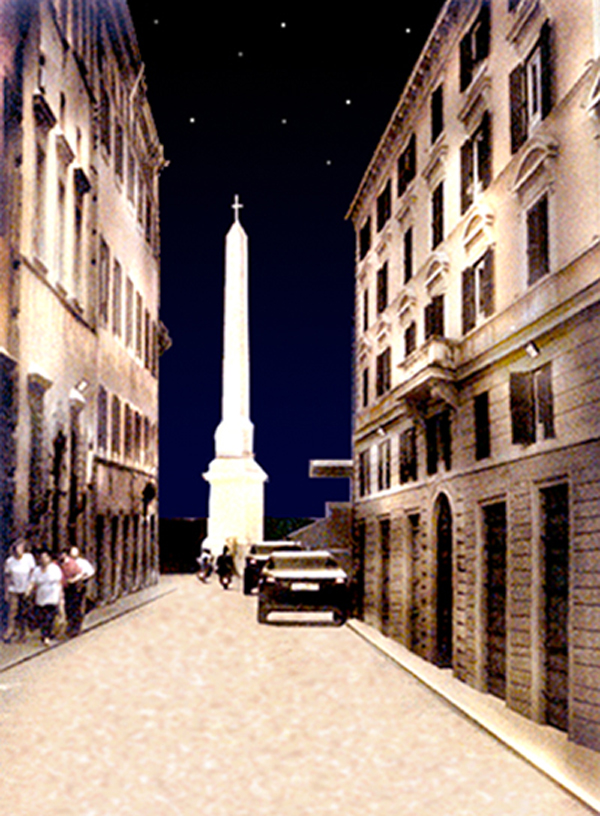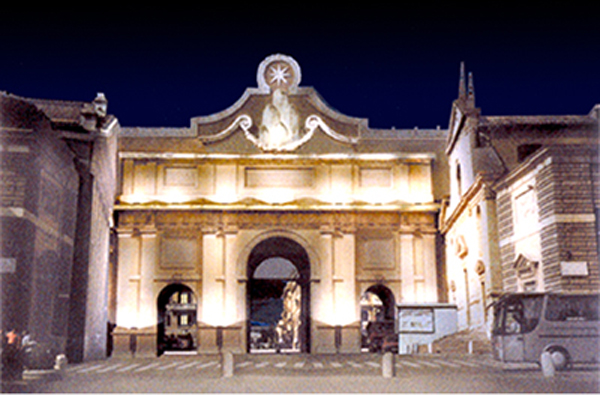 "Streets of light: the rediscovery
of Sisto V plan"
Roma
Competition inviting ideas for the city public lighting.
In collaboration with Lighting Engineer Mario Bonomo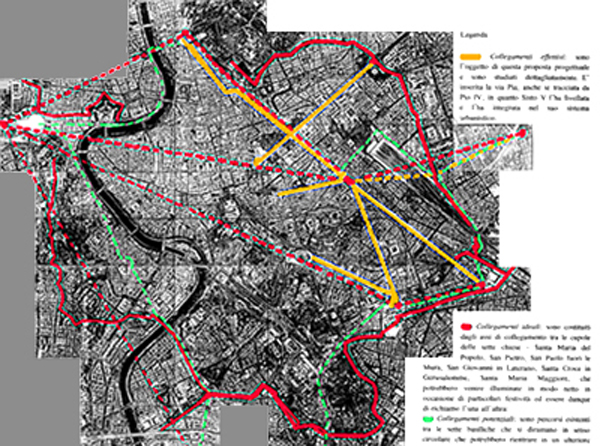 Guidelines
If you want to use lighting to characterize a part of the city, the quality of light, the shadows, the color and the light intensity should be able to grant distinctive light effects and a calculated prestige.
The proposed solution aim to bring out the "environment". It must emerge from the shadows with the help of a hierarchical system that brings out its characteristic features.
The chosen streetligths are small and nearly undetectable, so to not impact the environment and how it's perceived.
Specifications
The light apparatus are small and hidden from view
The lights have an appropriate masking to ensure visual comfort
The lighting level facilitates evening attendance and it's lowered late at night
The light color is warm and close to the natural one
The project's settings are:
avenues, which link the churches
squares
backdrops
obelisks
Avenues and building's facades should look as if they shine by their own light. The light favors pathways and gently touches the facades.
In the squares, facades and monuments are well-lit to create a scene, while backdrops are clearly separated from other facades and act as visual targets.
Obelisks are both points of arrival and of destination; they are focal points of the street system. So they will be sharply illuminated.