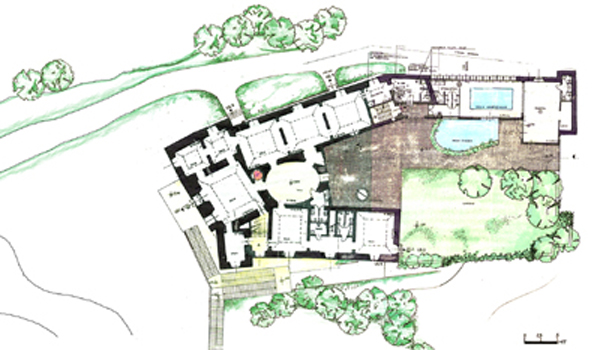 Hotel: Solonghello Castle renovation
Sologhello (AL)
The renovation project transformed the castle into an hotel.
The building has three levels:
a basament that partially overlooks the garden, with a restaurant, a cafeteria, a pantry, changing rooms and bathrooms;
a ground floor with recreational rooms and a sport centre (inside the former stables);
an attic with hotel rooms.
The construction project respect the historical and architectonical value of the building, but some modifications have been needed to comply with building regulations. Therefore the lift is placed in an unused space and the windows in the attic are created in previously walled-up crenels.
In the sport centre at ground level there is a pool with massaging water jets that can be connected with the outdoor pool in the summer.
Total area is 2000 m2 broken down as follow:
basement: 540 m2;
ground floor: 717 m2;
attic: 690 m2.