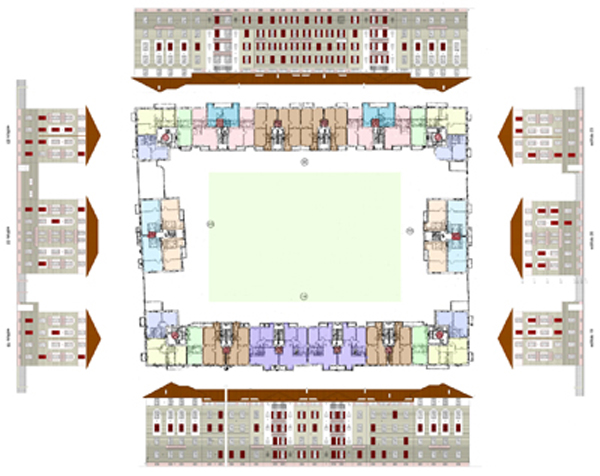 Stadera Residential District
Milan
Renovation of 184 apartments
Buildings designed by Giovanni Broglio - 1920
End of construction: 1995
---
The renovation involved:
enhancement of the original building's image and stylistic canons;
interior reorganization in order to realize larger apartments, upgraded to modern housing quality standard;
raising of the height of the roof to create new apartments in the attic;
employment of new technologies (heat accounting, management of the building's equipment, bathrooms prefabrication...)
The block consist of 14 sections, two of which contains apartments dedicated to people with physical disability.
The building extension has been obtained by raising the roof 1,30m without altering its shape and designing the windows as a crowning element of the building.
The walls are decorated with small losangas to create an ornamental motif fully consistent with the preexisting facade decoration.