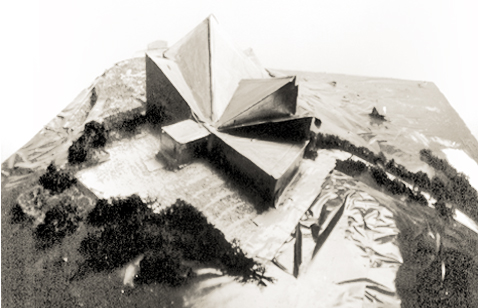 Villa in Brianza
Mariano Comense(CO)
The villa spirals down the hill.
The house is composed by several prisms with triangular bases. The facades, not represented here, are cut with irregular splits that frame and show the most interesting views of the landscape .
The entrances are situated on the upper floor, easily reached from the public street.
The large living-room is like a prow of a ship aimed toward Milan
The living area is on the upper floors, while going down the stairs you can find the parent's bedroom, then the children's. At the bottom of the spiral you can find the caretaker rooms.